---
Spanish Sentences using intensificar
The
Sentence Maker
allows you to enter a word or phrase in the text box below and retrieve translated sentence pairs (English and Spanish) containing that word/phrase. This tool is great for seeing how words are used in a natural context.
more...
Debemos intensificar nuestra labor.
The work must now be stepped up.
Además, queremos intensificar las posibilidades del foro.
Moreover, we want to enhance the potential of the forum.
Debemos intensificar nuestro diálogo con Estados Unidos.
We need to step up our dialogue with America.
Es preciso intensificar la presión oficial.
The official pressure must be intensified.
Hay que intensificar la confianza recíproca.
Mutual trust must be stepped up.
En concreto, debería intensificar las siguientes actividades:
It should step up the following activities in particular:
Creo que tenemos que intensificar nuestros esfuerzos.
I believe that we have to step up our efforts.
Intensificar la lucha contra el trabajo no declarado (
Stepping up the fight against undeclared work (
Debemos intensificar nuestros controles al respecto.
We need to step up our controls in this regard.
Vamos a intensificar de nuevo nuestros esfuerzos.
Thank you for this piece of information.
Hay que aprovechar e intensificar este movimiento.
We must exploit and strengthen that trend.
¿No se debería intensificar el control de esta aplicación?
Should its implementation not be more strictly monitored?
Este problema se va a intensificar con la próxima ampliación.
The forthcoming enlargement will add to this problem.
Creo que debemos intensificar nuestros esfuerzos precisamente aquí.
I think we need to step up our efforts here.
Naturalmente, esto va a intensificar también la presión en la inflación.
This, of course, will exacerbate inflationary pressures.
En todo caso, habrá que intensificar el diálogo con Nigeria.
In any event, the dialogue with Nigeria will need to be intensified.
Es preciso intensificar la investigación y el desarrollo para lograrlo.
Research and development need to be stepped up with a view to achieving this.
Se pretende intensificar el esfuerzo para crear este diálogo.
It is intended to strengthen the effort to create such a dialogue.
Tenemos que intensificar nuestros esfuerzos con este objeto.
That is why we need to redouble our efforts.
Habrá que intensificar el diálogo para resolver estas cuestiones.
A greater level of dialogue will have to take place to hammer out these issues.
Hemos de intensificar nuestra acción en este campo.
We have to enhance our actions in this field.
Tienen que intensificar su lucha contra la política del capital.
They must step up their fight against the policy of capital.
Ya les hemos propuesto intensificar nuestras relaciones comerciales.
We have already offered to strengthen our trade relations.
Simplemente va a ser necesario intensificar los controles en esos ámbitos.
We will, quite simply, have to tighten things up in these areas.
Tenemos que intensificar el diálogo con el mundo musulmán.
We need an intensified dialogue with the Muslim world.
Debemos intensificar nuestra cooperación para combatir más eficazmente esta plaga.
We must step up cooperation to combat this scourge more effectively.
Intensificar la lucha contra el trabajo no declarado (breve presentación)
Stepping up the fight against undeclared work (short presentation)
Europa necesita intensificar sus fuentes para proporcionar energía.
Europe needs to diversify its sources for providing energy.
Es hora de intensificar nuestra respuesta ante esta situación.
Now is the time to move up a gear in our response to the crisis.
Este nuevo escenario nos aboca a intensificar y diversificar nuestras relaciones.
This new scenario leads us to intensify and diversify our relations.
Por eso debemos intensificar nuestros esfuerzos para combatir este problema.
This is why we should increase our efforts to combat this problem.
Por este motivo, la Unión debe intensificar sus esfuerzos.
Therefore, the Union must try harder.
El informe habla sobre intensificar estas acciones, pero eso no basta.
The report talks about intensifying this action, but that is not enough.
También estoy siguiendo varias rutas para intensificar este proceso.
I am also pursuing a number of routes for intensifying this process.
Debemos intensificar aún más las negociaciones con Turquía.
We must intensify negotiations with Turkey all the more.
Siempre comenzamos por intensificar la flexibilidad de los mercados laborales.
We always start by making the labour markets more flexible.
Sin embargo, la CEPOL tiene que intensificar sus esfuerzos.
Nevertheless CEPOL needs to step up its efforts.
Consideramos que se deben intensificar los esfuerzos en este terreno.
We think that more efforts must be made in this field.
También tenemos que combatir la corrupción e intensificar la lucha.
We also need to fight against corruption and to increase the fight.
Esto significa que hay que intensificar más las medidas.
So this means that the measures have to be further intensified.
El Parlamento está interesado en intensificar dicha relación.
This is a relationship that Parliament wants to see strengthened.
En cuarto lugar, debemos intensificar el diálogo sobre derechos humanos.
Fourthly, we must intensify the dialogue on human rights.
Es en este nivel donde se deben intensificar los esfuerzos.
That is where efforts should be intensified.
Hay que intensificar las investigaciones lo antes posible.
Research must be intensified as quickly as possible.
Creo que en ese campo debemos intensificar el estudio.
I believe that we must do more research in this area.
Este informe contribuía, a su vez, a intensificar esa idea negativa.
This report itself contributed to increasing that poor image.
Es absolutamente imprescindible intensificar la enseñanza de idiomas.
Their students too must be able to experience their future in Europe.
Tenemos la responsabilidad histórica de superar los límites; no de intensificar los conflictos, como sucedió con Austria.
We have an historic responsibility to overcome barriers and not to intensify conflicts in the way that happened in the case of Austria.
La Comisión debe cooperar aún más estrechamente con nosotros e intensificar su compromiso.
The Commission certainly needs to work even more closely with us and to step up the pace of its involvement.
Se debe intensificar la ayuda a las salas que difunden películas europeas no nacionales.
Grants to cinemas showing non-national European films should be increased.
This page is powered by the Spanish Sentences Builder
---
Listed below are some of the most common sentences viewed on this site: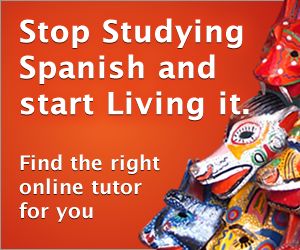 ---