---
Spanish Verb Conjugation - sonreír

Notes: Cambio radical: e > i > i. Con la radicalsonri-: 1) la i radical lleva acento escrito cuando seacentúa la radical (sonrío, sonríes,sonría, etc.); 2) cuando se junta con una i no acuentuada,se pierde una i (e.g., sonri + ió =sonrió). Participio pasado: sonreído. Mandato familiarplural: sonreíd.
Want to print this verb chart?
Click here

---
Use our Spanish Verb Conjugation Tool (and translator) to conjugate and translate over 10,000 spanish verbs.


---
Listed below are some of the commonly selected verbs. Click on the verb and you will see its full conjugation and translation.


Return to the
Spanish Verb Conjugation
index page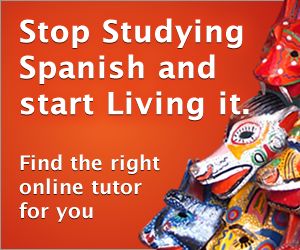 ---